January was an exciting month for Libertarians in Indiana. We've added several new county parties, a candidate filed for one of three elections in 2021, a member was appointed vice-chair of a local gov board, and we beat back a GOP attack on our ballot access.
The Libertarian Party of Indiana is growing
We ended 2020 with 27, out of a possible 92, affiliated county parties or 29% of the state. Knowing that we would need more active and engaged county parties, if we are to expand Donald Rainwater's Gubernatorial success into the 2022 Secretary of State campaign, LPIN Development Director Evan McMahon proposed a massive push to affiliate new counties. McMahon organized a first ever virtual Affiliation Day to appoint Temporary Chairs for 21 unaffiliated counties on December 6th.
Watch the WTIU/PBS video on the Affiliation Day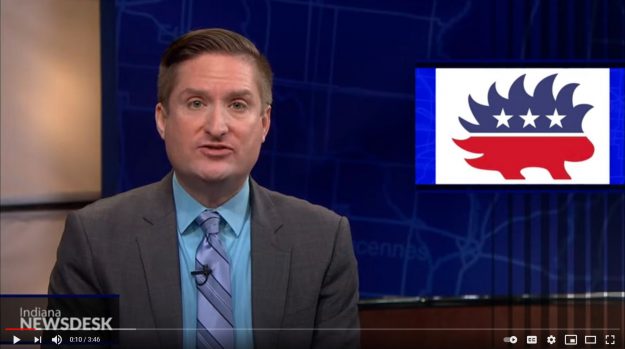 So far 14 new county parties have held their organizing conventions and are awaiting official affiliation on Feb 20th. Those counties are: Brown, Clay, Dubois, Grant, Greene, Howard, Jennings, Kosciusko, Lawrence, Marshall, Martin, Porter, Shelby, and Whitley.
We have 9 more counties in the process of completing their organizing convention with most of them likely to be included in the Feb 20th affiliation. If these remaining 9 counties complete their affiliation on schedule, we'll have a total of 49 affiliated county parties by the LPIN State Convention (March 26-28th). That's 53% of the state!
McMahon hopes to have an active and engaged affiliate in all 92 counties by the end of 2021.
Libertarian appointed vice-chair of local government board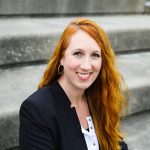 On January 28th Anna Elliot was appointed Vice-Chair of the Martinsville Board of Zoning Appeals.
Elliot was originally appointed to the BZA in September of 2019 and since then has worked to improve how that board functions, attending training, and worked for the board to develop proper rules to govern how they do their jobs.
"Continuing to contribute to my community is important to me. I am pleased to serve on the board and honored to be asked to take this role," Elliot said.
Elliot also serves as the Treasurer of the Libertarian Party of Morgan County and as a local real estate broker.
Libertarian files for 2021 election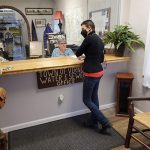 The newly formed Libertarian Party of Jennings County is already running their first candidate. Kayla Coleman of Vernon has filed to run for Mayor of Vernon. This is one of only 3 towns in Indiana that have elections this year.
Coleman is a married mother of 5 children and currently works as the Sexton of the Vernon Cemetery.
Coleman is looking forward to bringing a new face and perspective to Vernon as she approaches her first dive into politics. In a quote to the newspaper Coleman said that she "aligned with the Libertarian party more than any other, because of their humanitarian views."
Libertarians killed a GOP ballot attack
You probably have already read our emails or seen the news articles about how the LPIN successfully defeated a bill that would have made running for Governor or US Senate harder for Libertarians.
We received a ton of great press that was about more than just the GOP punishing us for Donald Rainwater's success… it was about highlighting how WE fought back and WON.
The political elite have always seen us as inconsequential or incompetent. These past few months we have proven that we've grown up and are becoming a serious force to be reckoned with. Starting with the amazing success and hard work of Rainwater and his team that gave us one of the greatest 3-way statewide races in the history of the party nationally. Almost 12% of the vote and second place in 32 counties! We've nearly doubled our county affiliates and we've already been recruiting candidates for 2022.
Add in that we came quickly to the Statehouse with a strategy and determination and not just temper tantrums in response to their punitive legislation. We are proving that we are serious and that we aren't those "crazy libertarians" they can dismiss anymore.
That's a lot for the first month of 2021 and there is much more to come. Come join in all the fun by becoming a member of the Libertarian Party of Indiana.