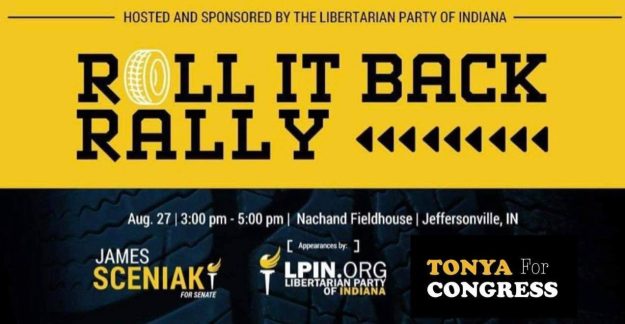 The Libertarian Party of Indiana is proud to present the Roll It Back Rally.
James Sceniak & Tonya Millis will be speaking about how they can work together in their respective houses of Congress to 'Roll Back' the intrusive and entitled policies of Washington DC.
Liberty Loves Food Pantry will also be onsite collecting donations of boxed and canned goods. So please bring a donation with you to help the community.
Emcee:
Brian Nichols
Speakers:
James Sceniak – US Senate candidate
Tonya Millis – US House 9th District candidate
Jeff Maurer – Secretary of State
Spike Cohen – Former Vice Presidential Candidate