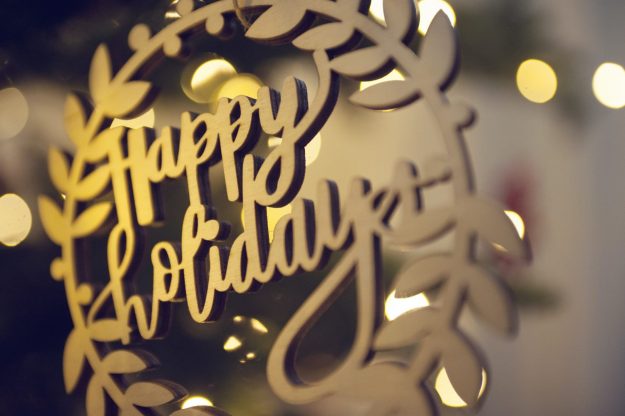 As 2021 comes to a close and we each begin to gather with our family and friends to celebrate the holiday season through old and new traditions, I would like to take a moment to reflect on and celebrate the accomplishments of the Libertarian Party of Indiana this year.
This year we focused our messaging on a few key issues, like government mask/vaccine mandates, the corrupt redistricting process, government overreaches like the $600 IRS bank account snooping and federal mileage taxes, election officials violating campaign finance laws, school boards shutting out parents, zoning boards infringing on property rights, Republicans intentionally killing a Constitutional Carry bill, and the legislature raising taxes on Hoosiers 40 times in ONE YEAR.
The LPIN hosted the Region 3 Campaign and Affiliate Leadership 101 training led by the talented LNC staff. Libertarians from as far as Washington state came to join us in Fishers, IN for a weekend of intensive training and discussion. We look forward to additional Region 3 training summits in 2023.
This year we affiliated an unprecedented amount of energized and highly active county parties, including Brown, Clay, Dubois, Grant, Greene, Hendricks, Howard, Jackson, Jennings, Kosciusko, Lawrence, Marshall, Martin, Owen, Porter, Posey, Putnam, Randolph, Shelby, Tipton, Wells, and Whitley. And we've appointed Temporary Chairs to organize county parties in Bartholomew, Blackford, De Kalb, Fountain, Jefferson, Monroe, Noble, and St. Joseph.
We launched and held in each of the 9 LPIN Districts a new program called Super Saturdays. On the second Saturday of the month a District organizes a community action/volunteer project with a county party. This event is only promoted to local LP members as a volunteer opportunity. There are no press releases. We are not taking a public bow for doing good in our communities… we are just doing it. Often the organizations we partnered with end up talking positively about the local Libertarians coming into help and not just showing up for the photo-op.
This is the most financially successful non-election year we have had as a party in decades! This is largely from the excitement and renewed enthusiasm from new and old members on the massive number of events being held across the state by county parties, press hits from press releases, challenges to the state legislature, new membership programs, and LPIN leaders being invited to speak at ally events.
We made a push for National Membership this year to increase our delegate allotment at the National Convention (Reno, NV May 2022). We came close to the coveted Top 10 spot but fell just short (we actually did hit it but it was after the deadline). We did increase our delegate total by one from 33 to 34.
This past summer we launched the Rethink Redistricting project to provide a public and detailed Libertarian answer to the redistricting issue. The project was led by Jeffery Maurer with Adam Neumeyer, Charles Hagerman, and Kenneth Fitzlaff doing the bulk of the heavy lifting on data analysis and map making. This project opened the door to new relationships with over a dozen Indiana organizations that now see the LPIN as a prepared and professional organization.
It is inspiring to experience the energy and dedication that was put in by the LPIN officers, Directors, District Reps, and County Affiliates to make this year a success. Together, we have nearly completed the Herculean task of building the fabled "party infrastructure". The momentum we are taking into 2022 is a close second to Donald Rainwater's 2nd place finish in 32 counties in 2020. Your support this year helped make each of these accomplishments possible, and with your continued support and engagement I know that 2022 will be the year we put some big W's on the board.
Thank you for your support and commitment to the Libertarian Party of Indiana. Here's to a very happy holidays and a new year filled with growth and success.
In Liberty,
Evan McMahon, Chairman
Libertarian Party of Indiana